Why Fresh is always best!
Why Freshness of EVOO is important
Unlike wine, Olive Oil does not improve with time. Like all fruits, the flavour and nutritional goodness are at their peak when they are first harvested and pressed. These qualities degrade after some months, so many of the potential benefits gained may be lost beyond this point. This is why it is recommended to prefer olive oils that are fresh and using them up to 18 months since their harvest date and not later than that.
For EVOO producers, it is very important to ensure olives are plucked from the tree at just the right time. If producers leave the fruit to ripen too much, the olive oil will lose a large amount of the potent polyphenols that make it so healthy.
Typically, olives start to ripen in early September when they are bright green and still quite bitter. Olive Oils made from September to early November are considered early harvested and contain the highest potency of polyphenols and antioxidants. There is limited production of oil during this stage because the olives are still firm so do not yield a lot of juice, however comes with higher health benefits.
Unfortunately, most of the large Olive Oil companies tend to avoid including the harvest date in the bottling together with the expiration date. This is why it so important to choose producers and brands that are fully transparent and share all this important information with consumers.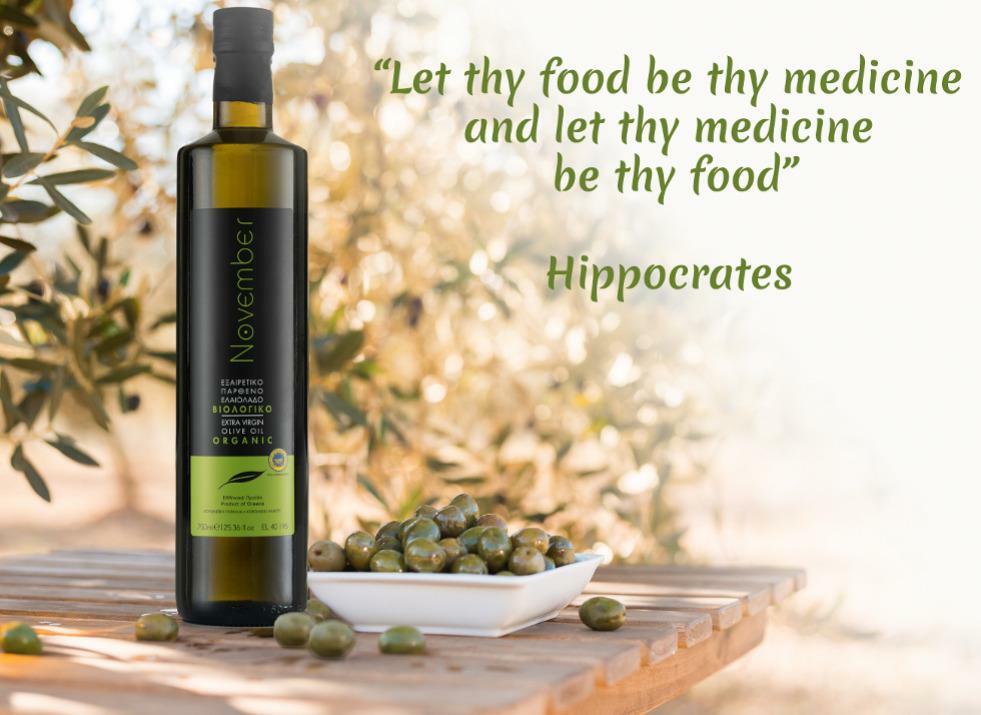 Benefits of a diet rich in Extra Virgin Olive Oil (EVOO)
Many studies highlight the health benefits of eating a diet rich in EVOO primarily because of its high polyphenol content and excellent antioxidant properties. High Phenolic Olive Oils are considered as natural anti-inflammatories. 
Polyphenols are micronutrients naturally occurring in plants and are potent antioxidants that help eliminate the free radicals that continually attack the body damaging healthy cells. This process, known as oxidation, is a natural result of our metabolism and the oxidative stress it produces in our bodies is linked to certain diseases as well as ageing. The antioxidant properties of polyphenols can help reduce abnormal cell formation, combat inflammation and over time, restore cells back to normal health.
The most important polyphenols in EVOO include OLEUROPEIN, TYROSOL, HYDROXYTYROSOL, OLEOCANTHAL, CAROTENES and OLEACEIN. Each possess strong antioxidant properties that can help fight specific physical and neurological diseases by reversing the damage caused to healthy cells.  Studies claim that a daily dose of EVOO over a period, either as a natural supplement dosage or used in cooking can for example:
Help prevent heart disease
Promote good cardiovascular health
help control Type II diabetes
Reverse the aging process
slow down the progress of Alzheimer's disease
counter the free radicals causing certain cancers
Act as natural anti-inflammatory, offering some help on autoimmune conditions/other inflammation related conditions
In addition, it helps boost vitamin and antioxidant absorption from other foods.